​For over 20 years, my practice has focused on providing high quality, affordable legal services to individuals with disabilities, with an emphasis on special education and Medicaid eligibility to cover home-and-community-based services in the five boroughs of New York City, Long Island, and Rockland County.


Drag and drop your image here.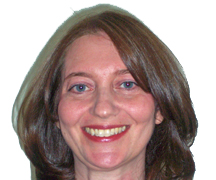 ​
The Law Office of Andrea Spratt
Special Needs Attorney​​
​30 Wall Street, 8th Floor
​New York, New York 10005​
(212) 709-8066​
​​
SPECIAL EDUCATION



​​I help parents obtain:

Appropriate IEPs and placements for their children including funding for private school ​tuition​​.

Research-based special educational services including Applied ​Behavior Analysis (ABA) for ​students with autism and individualized ​tutoring for ​students with learning disabilities such as ​dyslexia and ADHD.

Assistance with the "turning five" review process to ensure that students receive appropriate programs and services when transitioning from preschool to kindergarten.
​​​
Appropriate placements and services for students who have been expelled due to behaviors.

Direct funding from the school district for special education services to make up for its past failure to offer a free appropriate public education.

​​​
​​​HOME CARE
​​​
​I help adults obtain:

Medicaid-funded home care and private ​duty nursing services including initial ​applications and requests for increases.

​​I also represent people at fair hearings to challenge ​reductions or discontinuances in home care or nursing services.

​